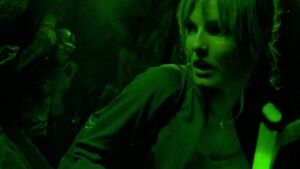 'This is not caving, this is an ego-trip'
Rebecca during an argument
Rebecca is a Scandinavian woman and the sister of Sam. She went caving with her friends which would lead to her demise.
Biography
Edit
She's very close to her sister Sam, but a little over protected sometimes.
The Descent
Edit
Write the second section of your article here. Don't forget to add a category, to help people find the article.